Main Hall
The Main Hall is light and spacious and with full disabled access, is an ideal venue for local clubs, social activities, public meetings & lectures, fitness classes and family celebrations. It is also an ideal size and space for children's parties.
With a laminate wood floor the Main Hall can accommodate 50 people seated audience theatre style.
The Main Hall has modern projection equipment and a 2.4 metre or 8 foot manual retractable screen, computer HDMI connections, a separate PA system and microphones available for hirers' use. 
The kitchen is integral to the hall and is accessed directly from the Main Hall, with a serving hatch allowing easy access to the Main Hall from which food and drink can be served. The serving hatch can be closed when not in use.
Just off the Main Hall are the ladies, gents and disabled WCs. Baby changing facilities are also available.
When hiring Rainton Village Hall the use of the tables and chairs and crockery in the kitchen cupboards is included in the hire.
The Main Hall can be hired together with the Meeting Room or individually depending on your requirements.
The dimensions of the Main Hall are: 8.1 metres by 9.8 metres - a total of 73 sq metres.
For further information or to book the Main Hall for your group, activity or event please contact us via our contact page.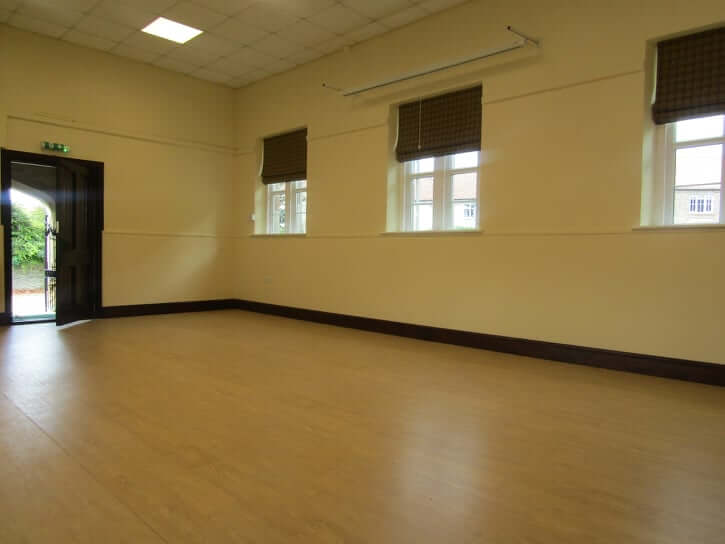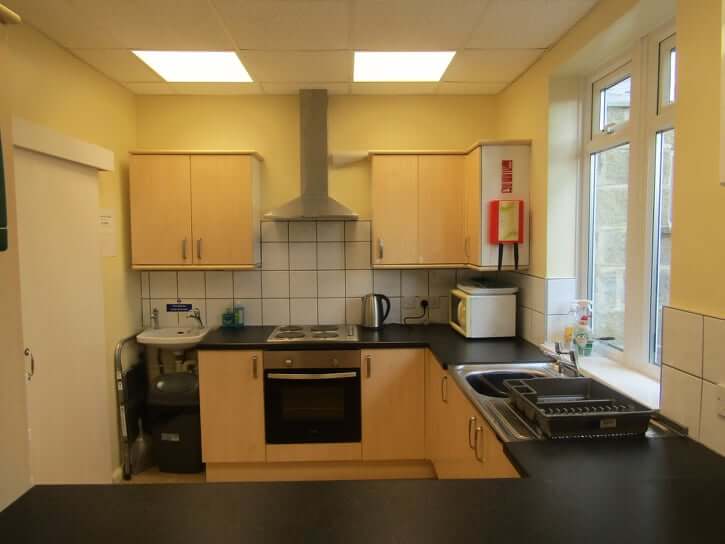 Rainton with Newby Village Hall is a registered charity; 702323 and managed by a committee of volunteers made up of trustees and local group representatives, and as such Rainton with Newby Village Hall does not receive any local authority funding, but relies on hiring revenue and fundraising by volunteers.